WE BELIEVE IN CHANGE
Manvendra Singh Gohil, the crown prince of one of India's oldest royal families came out of the closet on The Oprah Winfrey show in 2007.
My parents tried to 'cure' me of sexuality, says world's first openly gay prince.
Gohil, the son of the Maharaja of Rajpipla in Gujarat, told Business Insider India that his parents also forced him to have counselling – and even enquired about surgery – in a bid to ensure that he was heterosexual.
"As I was growing up, I was attracted to the same sex but couldn't understand what's wrong," said the 53-year-old royal.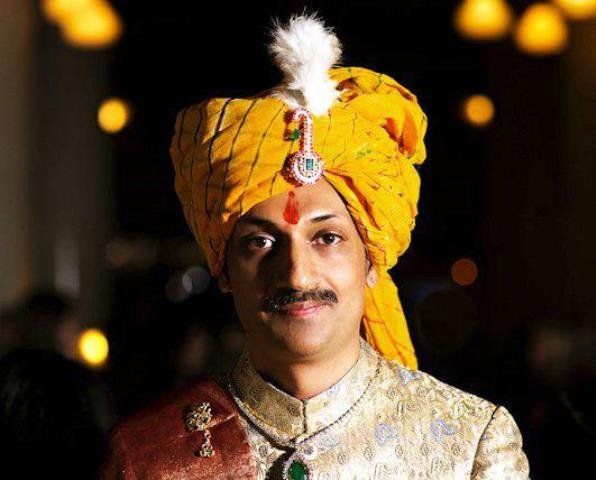 Coming out
Gohil, who came out as gay in 2006 to regional paper Divya Bhaskar, and later to the world on the Oprah Winfrey Show in 2007, added that his parents at one point tried to blackmail him.
"If you don't follow what they say they will emotionally blackmail you by saying: 'We will jump in the nearby well,'" he said.
The prince was speaking out to mark the first anniversary of the decriminalisation of same-sex sexual activity by the Supreme Court in India in September last year.
If you don't follow what they say they will emotionally blackmail you by saying: 'We will jump in the nearby well.'
Gohil, who runs LGBT+ charity The Lakshya Trust, said that measures taken by his parents to try and 'cure' him left him in a state of confusion.
"I was so unaware about the whole thing that I thought probably after I get married maybe I could become a heterosexual," he said of his 15 month arranged marriage.
Prince Manvendra's fight against Section 377 and HIV
Clearly, Manvendra had a long way to go, but 2019 is a much better year in terms of inclusivity. He brought in allies and took his good fight to a global scale. He appeared on highly rated television shows like 'Keeping up with the Kardashians'.
Now several universities invite him to talk to students about homosexuality. He was also asked to introduce the history of LGBT+ movements in textbooks. Prince Manvendra also fought against the draconian Section 377 which criminalises gay encounters, with his Free Gay India movement in 2014.
Now, that the Section has gone away, he travels around delivering lectures and participating in rallies to spread awareness on HIV/AIDS. He wants to raise a fund of $400,000 to house LGBT+ people at his palace.
He suggests that LGBT+ people should become financially independent before they come out of the closet. "The first thing parents would do is cut your finances."
But social restrictions on gay love are a paradox as ancient India had celebrated it, thousands of years before Christ. There is evidence of this everywhere.
"We come from a country where sculptures showing men having sex with men are openly displayed at Khajuraho," Manvendra says.