February 1983, a 20-year-old young woman known as Phoolan Devi, walked out of the forested ravines of the Chambal River valley and handed over her gun. She bowed to images of Gandhi and the goddess Durga and surrendered herself to the Chief Minister and Chief of Police of Madhya Pradesh state in central India.
The cheering crowd of around 10,000 people gathered that day including journalists; politicians, some cops; and others from across the dry, impoverished center of the world's largest democracy—knew Phoolan Devi as a hero, a bandit, a murderess, and a goddess long before they saw her in the flesh.
Phoolan Devi, India's celebrated Bandit Queen, was not a woman, but a legend.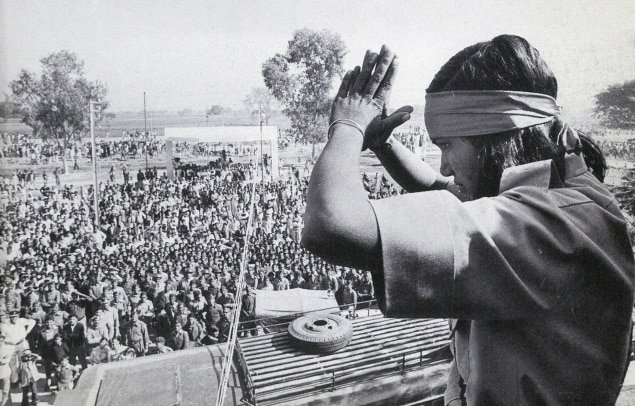 Born to a low-caste in a village on the banks of the Yamuna River in Uttar Pradesh in 1963, Phoolan Devi was, by the time of her surrender, wanted on 22 counts of murder and another 26 counts of kidnapping and looting. At 31, after a decade in prison, she became the subject of a major Bollywood film, Bandit Queen.
Four years after that, she was elected to her first term in India's parliament, the first low-caste woman to hold that distinction. In 2001, at the age of 37, while serving her second term, she was shot dead in front of her home in Delhi